If you are worried about 'climate change' and the future of our planet – then come join us.
SRCDC will be gathering people at Brunel St on Saturday:
Plan for Sat 6th November
Meet at Brunel St 10.45am to leave at 11am.
We'll then walk together to City hall in plenty of time before the march leaves at 12pm.
The March route from City Hall via Cardiff centre to the Sennedd is shown here: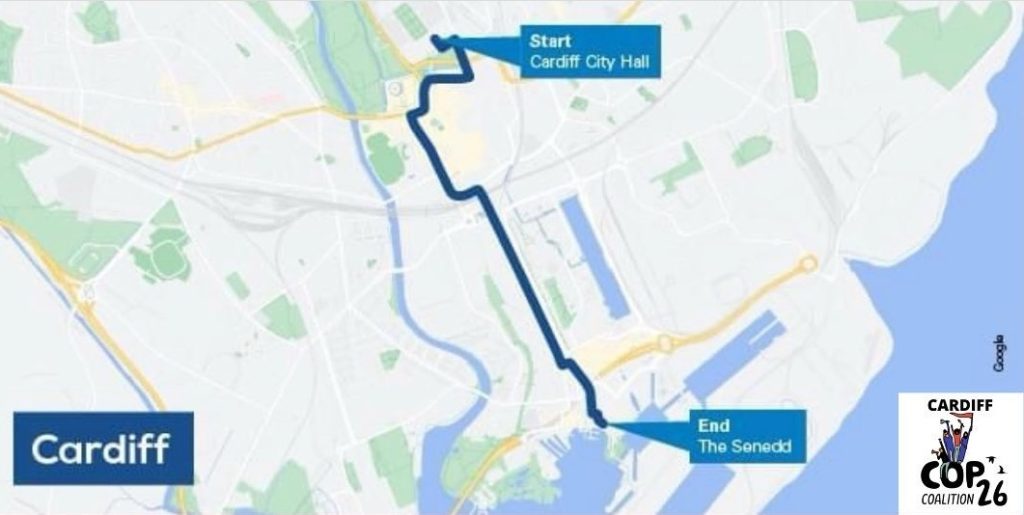 South Riverside Community Development Centre is proud to feature on Cardiff's COP26 banner designed by Jacob Law.
This powerful design will lead the march on Saturday. We are leaving Brunel St at 11am to join the march. All are welcome to walk with us. #climatejustice #cop26
Have great weekends if I don't see you, and anyone joining, see you tomorrow.