http://www.grangetowncardiff.co.uk/home.htm
For those needing assistance, see the map on above link and then the coordinators can be contacted as follows:
Area A – North East Grangetown (Taffs Mead) – Dafydd Trystan Davies, 07966 705890
Area B – North West Grangetown (Saltmead/N Grange)– Corrin Hanlin, 07770 722254
Area C – Central Grangetown (west of Corporation Road) – Sian Jones, 07765 955836
Area D – Taff Embankment (east of Corporation Road) – Yvonne Connolly, 07969 766423
Area E – South Grangetown (Avondale Rd and Channel View/Windsor Quay area) – Lizzie Swaffield, 07813 892482
Area F – City Gardens – Nia Evans, 07970 355848
Leaflets are also being delivered to people and will be put in local shops and businesses.
International Women's Day Banquet at WMC was attended by volunteers from Credu Believe project at SRCDC.
With thanks to Geema Hicks.
We would like to thank Hilary at Pedal Power and Cycle Wales for their support.
This was our last lesson with pedal Power today (3/3) and all those who have learnt to cycle have been sign posted to Women Connect First and Social Prescribers cycling events.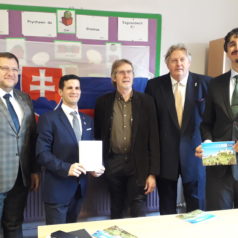 His Excellency L'ubomír Rehák visited SRCDC – Director Neil Binnell welcomed the ambassador to the centre – in Brunel St.
SRCDC is always open to forging new links from all countries of the world and communities.
His Excellency L'ubomír Rehák , Steve Garrett (Trustee), Nigel Payne – Honorary Consul in Wales.
The abassador has been prominent in visiting places in Cardiff and has been keen to learn about the education system and cultural aspects of living in Wales.
Previously he has visited Corpus Christi High School and had delivered a lecture to the staff and students at Cardiff Met, Slovakia has a number of students studying in Cardiff.
The BBC are holding a recruitment event in Brunel St Hall for local residents @SRCDC_Cardiff on Tuesday 28th January drop-in from 2 pm – 6 pm.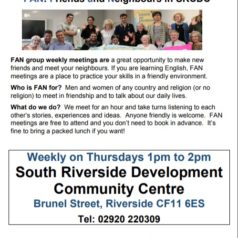 @SRCDC Brunel St Hall CF11 6ES
Meet make friends, share a brew, bring some food