What do you want from the community facilities in Riverside?
Come along let us know.
On 11th September as part of Danielle's play, research and development, a group of attendees listened to the play in development – this was followed by an interesting Q andA.
Chief, arriving as a seaman; as many did; and settling in Wales – Danielle re-tells scenes of discovery; memory; and events that resonate greatly today.

The tension within families, generations and cultures – ultimately dividing a family.
Now a third generation migrant Danielle draws from a rich vein of episodes from her families' story.

Many of the scenes evict both an emotional and introspective response within the audience.

Danielle Fahiya's family came on a journey to Wales and Danielle ended up here in Cardiff she now is a professional actress and playwright. She is of Jordanian, German, Welsh and Somalian descent.
With the support of many people: she was awarded an @Arts_Wales_ grant for her play telling the story of her family's migration to Wales.
Footsteps in a Foreign Land promises to be a powerful reminder and redolent of the present world.
This play in development is shortly to be shown in a community setting at the Riverside Warehouse in Cardiff on the 13th September at 11 am.
Chapter will host a later showing at 4pm.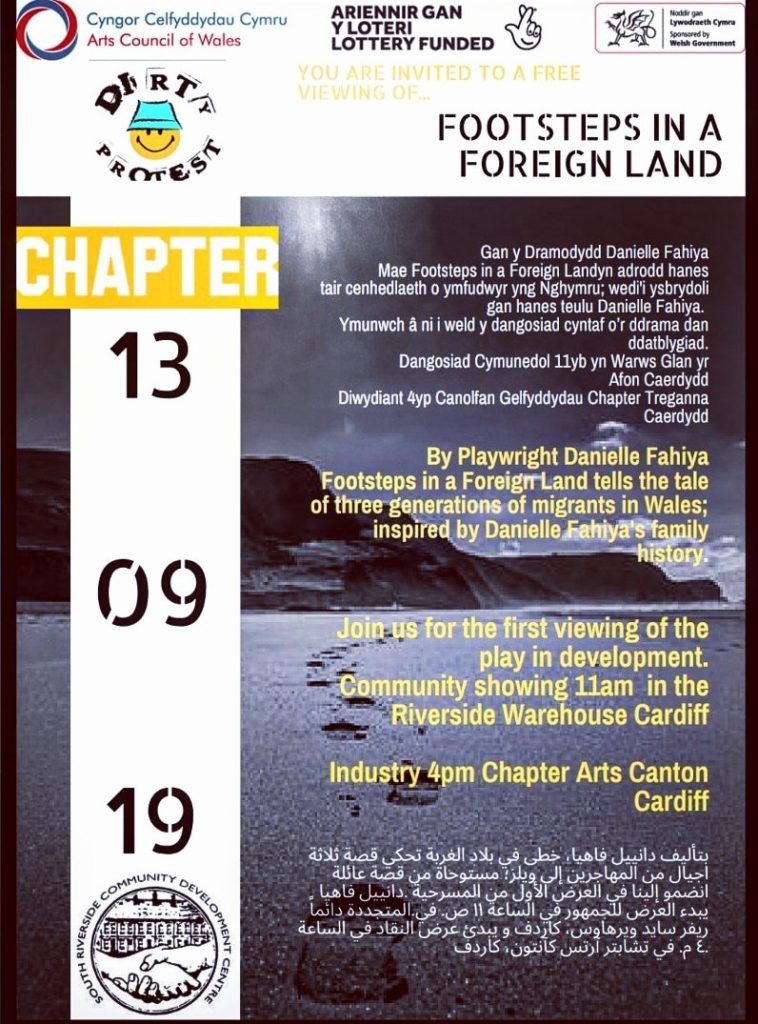 As from today we will be placing a box (see photo) at each Building in the Ladies Toilets. Please note that we would also welcome donations.
Many Thanks
Sharon Krause
Project Worker
Halloween 2019 culminated in a gallery show of artwork produced by Riverside's children from the Riverside Festival and later.
Taking over the Activity room in the Riverside Warehouse and collating their art.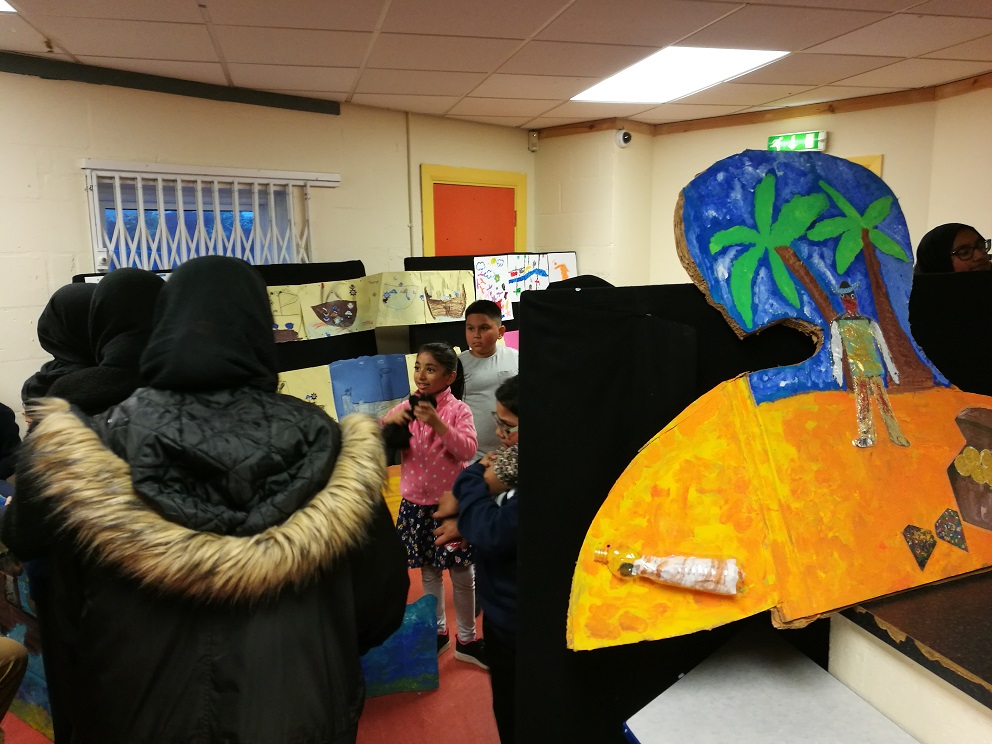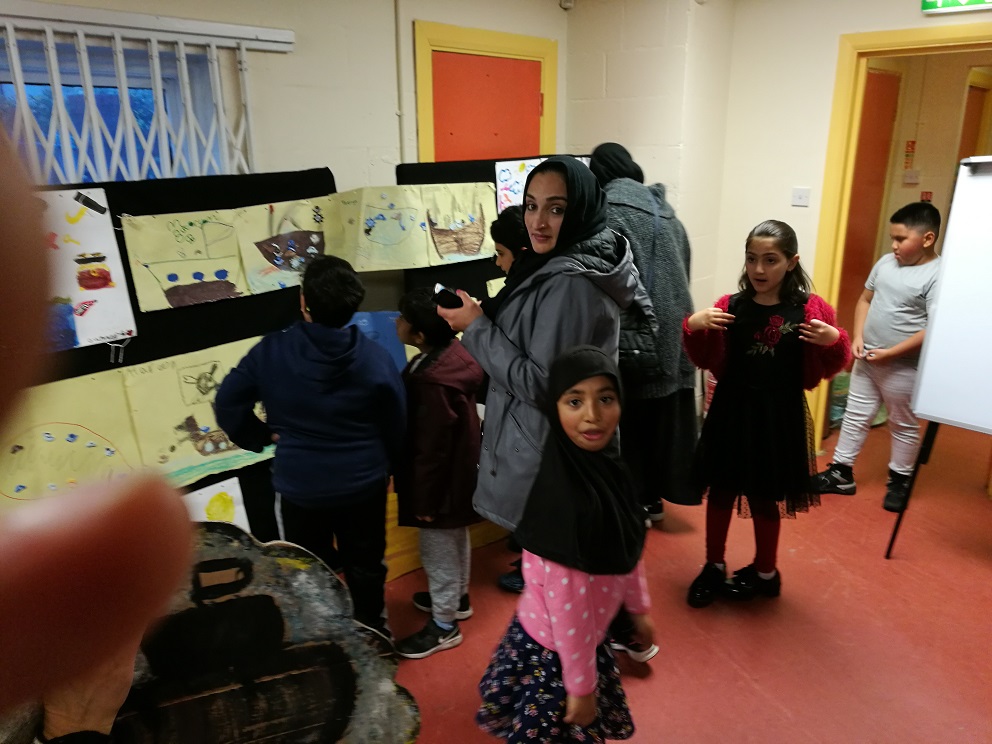 @RBS Monday 4th Nov 11-12:30
RBS are hosting – drop-in coding classes for children within the branch itself with the aim of introducing children to coding and providing them with a fun and educational activity which could inspire some to consider careers in technology that they wouldn't otherwise have thought of. 
Monday 4th November 11am – 12pm
1-2 High Street, Cardiff CF10 1PX
Royal Bank of Scotland – Cardiff branch   
National Assembly for Wales
Culture, Welsh Language and Communications Committee
November 2019
Allan Herbert from South Riverside Community Development Centre described the scheme as "terrific", saying:


"It really does take theatre to places it's not normally seen… the last one we put on… at least 70 per cent of them had never been in a theatre, let alone being regular theatre-goers."47

Section 62 Report below
Several witnesses questioned the suitability of the outcomes used to evaluate Fusion. For example, Allan Herbert of the South Riverside Community Development Centre said that the current outcomes used to evaluate Fusion were limiting, and too focused on employment, he said:


"I think Welsh Government's done a disservice to the Baroness Kay Andrews report… the breadth of that report was not just about employment… And when that gets translated into an outcomes framework for Fusion… it distorts the entire intent of the recommendations.. They've co-opted another programme for an employment programme, and that does a disservice to the research, it does a disservice to people and their ability, because the real way that you get progress is not just through shoe-horning someone into a job; it's through increasing the engagement process with culture, and that will lead to more meaningful employment. If you don't do that, you're missing a real big trick, there."72


Section 91 Report below
Tackling-poverty-final_e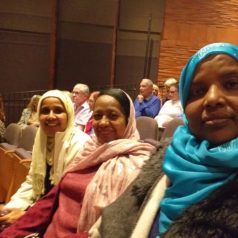 Three women from the community attended the WMC for the first time this week to watch the musical "Get On Your Feet" and they certainly did. Their feedback was that : "The musical was amazing and they had a great night attending something that they have never attended before"
https://www.wmc.org.uk/en/whats-on/2019/on-your-feet/
on until 26th October
As a result of visiting they are now wanting to become Community Ambassadors and bring more of a diverse audience to the WMC.
Our thanks go to Gemma Hicks (Cynhyrchydd Ymgysylltu Cymunedol
Community Engagement Producer)
Wales Millennium Centre
Canolfan Mileniwm Cymru


"new to the theatre and are attending for the first time or those who have barriers that mean they cannot usually attend,
Thanks all,"


Sharon Krause
Project Worker Believe/Credu
Tuesday 12th November 9:30 – 11:30 am
Depressed, lonely, isolated – in need of help or advice – please let everyone now who you think would benefit.
Please bring anybody along who you think needs support getting here.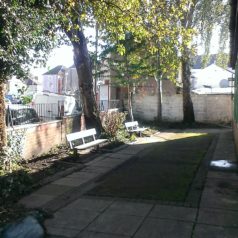 The outside of Wyndham St has been transformed with a cut back and tidy.
SRCDC joined with other organisations to celebrate 25 years of grant giving.
The National Lottery Community Fund is the biggest community funder in the UK.
Organisations gathered in the Senedd to highlight some of the great projects that we've previously funded and to answer any questions on how communities can access our grants.
SRCDC at the Sennedd.