Vale Council JOBS
https://www.valeofglamorgan.gov.uk/en/our_council/jobs/
Civil Service Jobs – search
https://www.civilservicejobs.service.gov.uk/csr/index.cgi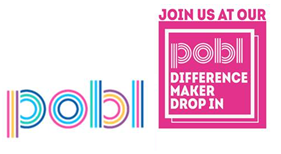 ***VIRTUAL JOB FAIR – MONDAY 1ST FEBRUARY***
Do you want to find out how Pobl makes a difference to people's lives every day and how you can become a "Pobl Difference Maker"?
Then join us virtually on Monday 1st February at 11-12pm
We will be talking about the incredible work we do and the vacancies in our supported living services in Newport and Gwent Valleys.
Simply click the link below to register your interest in this no commitment event and we will send you the link to join.
POBL Virtual Jobsfair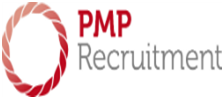 THE ROLE
High Bay Reach Truck Driver – Working within the Inbound warehouse, 39hrs per week, 6am to 2pm and 2pm-10pm rotating shifts worked over 5 out of 7 days – Magor – Full time 39hrs per week Salary is paid at £10.50per hour
YOUR RESPONSIBILITIES
Lifting pallet stock into high level racking
Work with and break down stock and using safe lifting practices
Work in an environment that promotes good health and safety standards
Liaise with Stock control to provide high replenishment standards
Move stock onto Pick and Drop's and through the Distribution Centre
Use a variety of Manual Handling Vehicles
Use Scanning equipment to record stock movement and placement
Remove empty pallets and ensure the work area is to the required standard.
THE PERSON
Will work with detail and accuracy whilst performing under pressure
Be able to work to given timescales and standard
Maintain health and safety levels when using Fork lift trucks and other heavy plant.
Hold a valid RTITB Reach truck licence
TO APPLY Email a CV to wilkosc2@pmprecruitment.co.uk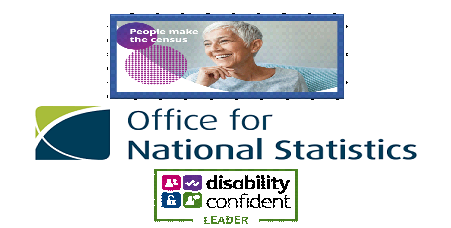 Census Stage 3 Recruitment
NOW Live
Office for National Statistics Census Coverage Survey (CCS) Non Compliance and (NC) Jobs Available.
England & Wales ONS Census 2021 contract.
Adecco/ONS are hiring thousands of people in a range of exciting temporary roles to make Census 2021 a success.
Recruitment Period: 21st December 2020 – 23rd March 2021, unless filled early.
Phase 3 includes 'role titles', offering contractual durations of 1-2 operational months
All information on the microsite (www.censusjobs.co.uk)
Roles:
Census Coverage Survey (CCS) Opportunities
CCS Area Manager; CCS Area Support; CCS & Mobile Team Leaders
CCS & Mobile Interviewers
Non Compliance (NC) Opportunities
NC Field Manager; NC Officer; NC Assistant
When JCP customers apply on the microsite (www.censusjobs.co.uk) candidates must ensure they select 'DWP/JCP' in the source field. (Drop-down options relate to 'How did you hear about us?')
Candidates must have Right to Work documents
The census roles are being designed to safeguard the health and safety of all candidates and staff. We are doing everything reasonably practical to reduce any risks caused by Covid-19
Cardiff Council Corporate Apprenticeship and Trainee scheme
40 roles to be advertised by the end of January – To be eligible to apply customers must live in Cardiff.
19 Corporate Apprenticeship roles
15/18 month contracts.
Includes a Level 2 Apprenticeship Qualification.
On the job training.
A selection of roles on offer in various depts such as Business Admin, Youth Work, Marketing and Professional Cookery, all Level 2..
Entry requirements are reduced for these roles to help overcome barriers.
No experience needed, training provided.
Requires a minimum of English and Maths grade D-G, this is to undertake the qualification included in the apprentice role.
Graduates are not eligible to apply (other opportunities for this).
21 Corporate Trainee roles
6 month contracts.
On the job training.
A selection of roles on offer in various hubs in Cardiff and various depts including C2C, Children's services, Education, Youth and Customer Service.
Tips
Vacancies will be advertised on www.cardiff.gov.uk/jobs. Important to sign up for jobs alerts today as the vacancies will only be advertised for 2 weeks once they go live.
Apply for multiple roles to improve your chances at selection
Do not submit a CV as a generic CV will most likely not cover the job criteria and may reduce your chances of being shortlisted.
Tailor your application to each role and ensure you add examples in the desirable criteria on the person spec as well as the essential, this could better your chances when shortlisting.
Into Work can offer support with applications and will delivering some frequently ask questions workshops. www.intoworkcardiff.co.uk
All roles within Cardiff Council offer the voluntary living wage. £9.30 per hour rising to £9.40 in April.
37 hours per week but can offer part – time on an individual basis. No upper age limit and will consider ex-offenders depending on conviction and what role.
British Forces Resettlement Services (BFRS), are running a virtual Careers Fair for the Armed Forces Community (AFC). For us, the AFC are those serving, Service Leavers, Reserve Forces, Veterans, and the Families. Our Virtual Careers Fair holistically combines real world services with technological and virtual solutions. Attendees can access in-house information from exhibitors, even when there isn't a person to engage with in real time. The virtual event connects the attendees with online exhibitors, giving access to exhibitors' websites, social media channels, videos, jobs, courses, downloadable company information, it allows appointments, sending messages and viewing live and on demand webcasts.
Anyone can register and set up an attendee profile, please follow the link below to register: bfrsemploymentfair-feb21
Attendees will be able to access all the companies and content between 09:00 hrs 23rd February 2021 to 23:59 hours 25th February 2021, it is recommended people create career profile and upload a CV beforehand.