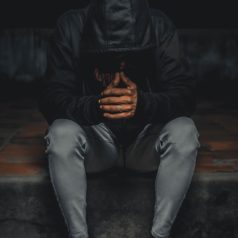 What is PAPYRUS HOPELINEUK?
HOPELINEUK advisers want to work with you to understand why these thoughts of suicide might be present. They also want to provide you with a safe space to talk through anything happening in your life that could be impacting on your or anyone else's ability to stay safe.
For children and young people under the age of 35 who are experiencing thoughts of suicide
For anyone concerned that a young person could be thinking about suicide
Young People
Our advisers are all trained to help you focus on staying safe from suicide. Their training enables them to provide advice and support that may help you to move forward and stay alive.
Concerned Others
If you are concerned that a young person is feeling suicidal, advisers can support you to start a conversation about suicide and explore options of how best to support them.
Contact HOPELINEUK
If you are having thoughts of suicide or are concerned for a young person who might be you can contact HOPELINEUK for confidential support and practical advice.
Opening hours:
9am – midnight every day of the year (Weekends and Bank Holidays included)

https://www.papyrus-uk.org/hopelineuk/
Steps to Integration Success Project may be able to help your clients. The project offers fun and engaging activities that will provide learners with skills, knowledge and opportunities to help them integrate into their local communities.
AB-Final-AMIF-flyer-organisations-within-Reach-areas

Social Change UK want to hear from you! They have launched a survey with Digital Communities Wales and want to hear from people who may not have access to the internet. They want to find out more about your thoughts and experiences on using the internet and being online.
By completing this survey, you will be helping them to understand how people from ethnic minority groups can be supported to access the internet. There is also a chance to win a £50 shopping voucher. If you would like to complete this over the phone, please call 01522 775 060 and ask for Daisy Graham. If you would like to complete this online, please use one of the below links:
Welsh: https://www.smartsurvey.co.uk/s/DCWW-being-online/
English: https://www.smartsurvey.co.uk/s/DCWE-being-online/
Arabic:https://www.smartsurvey.co.uk/s/DCWA-being-online/
The survey is open until April 19th.
I hope this helps – thank you for your support!
Many thanks,
Daisy Graham
Social Researcher and Data Analyst
New Lincoln HQ
Phone: 01522 775060
29 – 31 Mint St, Lincoln, LN1 1UB
London
Phone: 020 7186 1980
The Gridiron Building, 1 Pancras Square, London, N1C 4AG